Many people are asking about proper technique in Chaturanga Dandasana (the pose between forward fold and up dog in Sun Salutation A). This pose is challenging for many; requiring strength and coordination to gracefully move through. There are many ways to develop the techniques, and this one is great. Play with this at home and see if in a short amount of time you feel more ease as the body learns to work together.
This article is brought to you By Ray Long,Yogi and Author of Bandha Books:
"Easing in" to Chaturanga Dandasana
Take a yoga block and place it at the level of my sternum, then lower down to lightly touch it from plank position. I then straighten my arms to return to plank. The image that body weight practitioners use for this is "kissing the baby" because one touches the block as gently as kissing a baby on the forehead. Working in this manner teaches muscle control and sensitivity.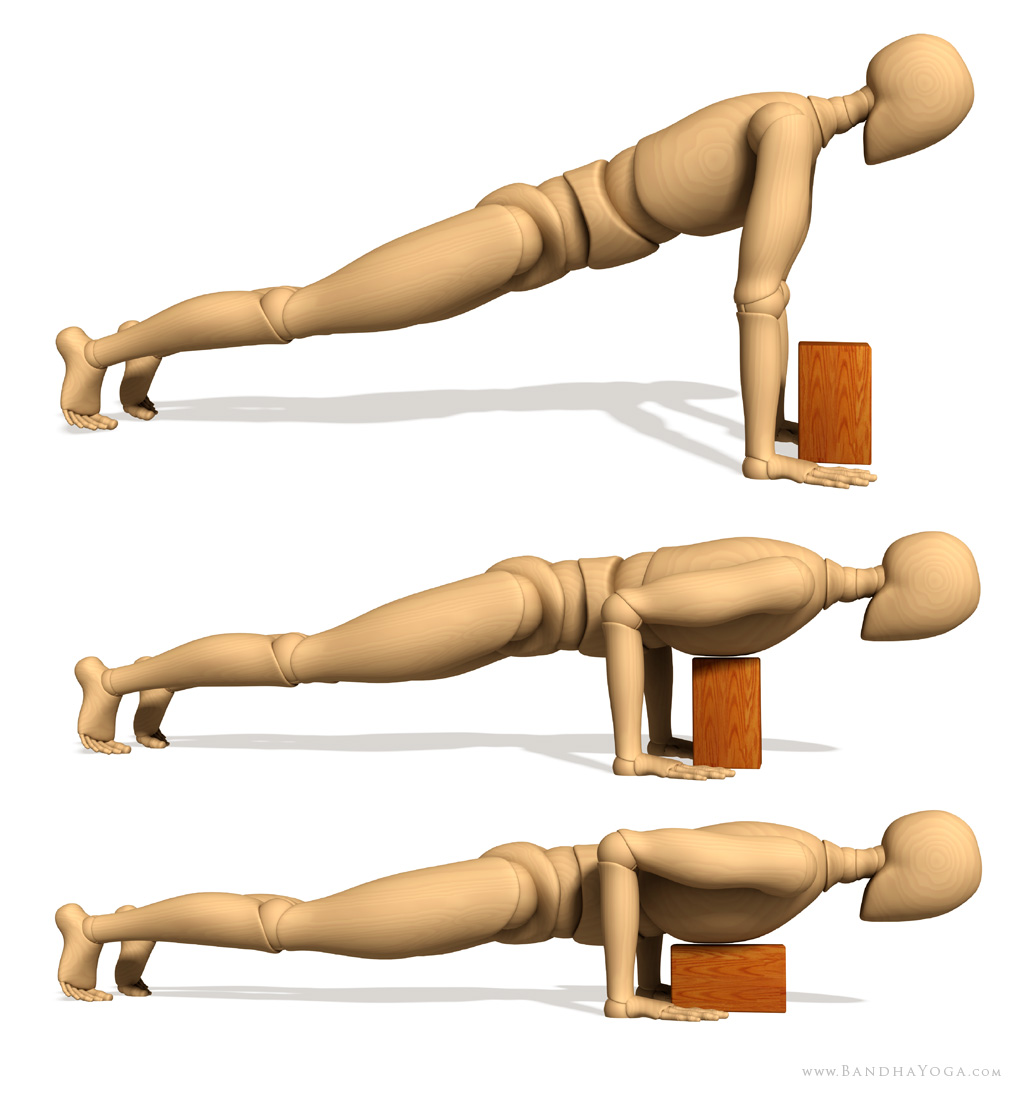 Those who avoid full Chaturanga due to weakness of the muscles involved can develop the strength for the full pose by starting at a wall. Instead of the chest touching the block, bend the arms to lower towards the wall and gently touch the forehead, hold for a moment and then straighten the arms. Work in this manner until you can comfortably do ten repetitions. As strength builds, transition to a plank with the knees on the mat, lowering down to touch the block as in the final version.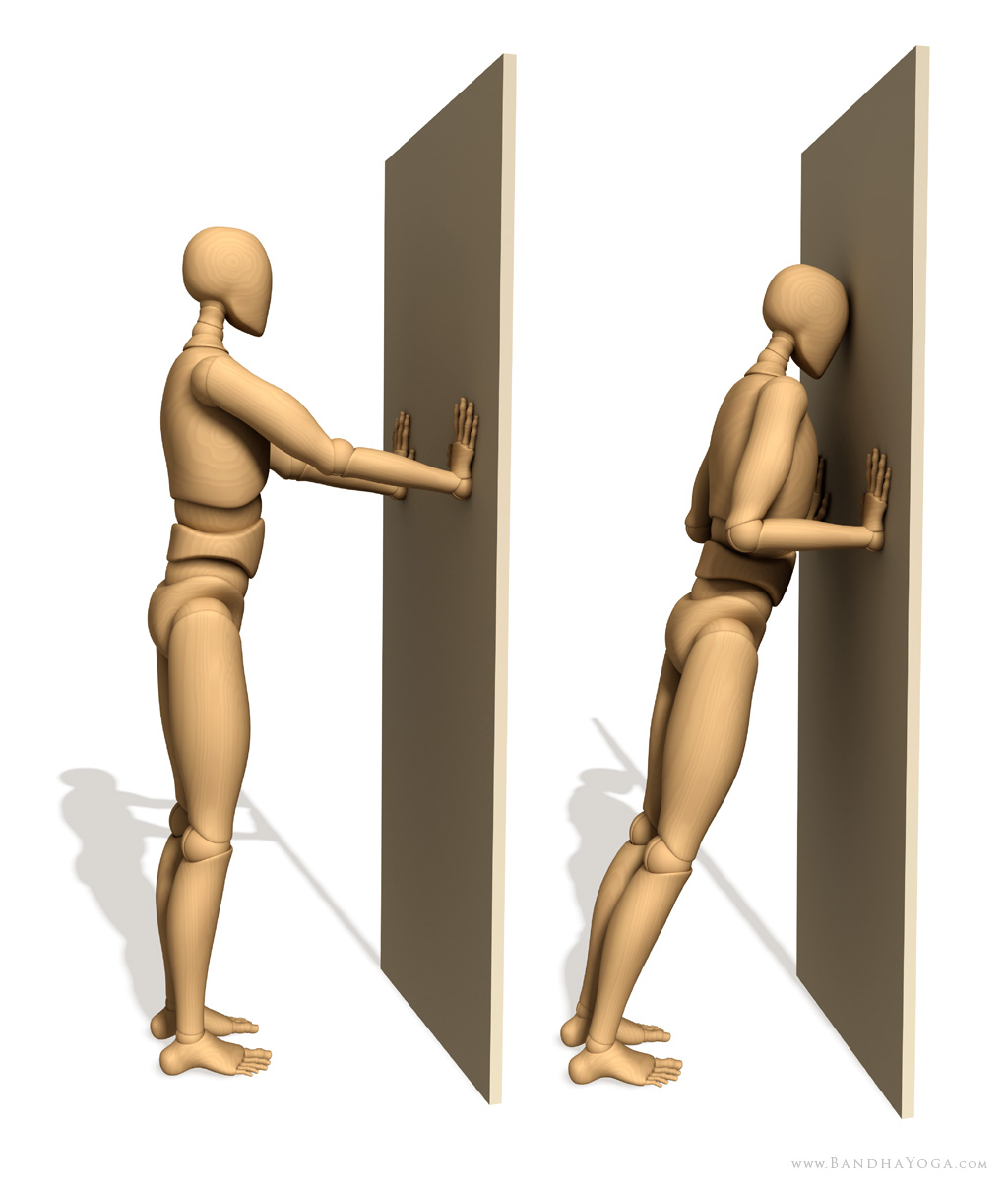 Visualizing the muscles involved is a powerful adjunct to this technique. Use a mental image of the triceps, pectoralis major and serratus anterior muscles engaging to stabilize the arms, shoulders and chest.

The triceps straightens the elbows and is a secondary stabilizer of the shoulder joint. The pectoralis major draws the upper arm towards the midline (adduction) and helps to expand the chest (when the shoulders are held in place). The serratus anterior extends from the upper nine ribs to inner (anterior) medial surface of the scapula. It acts in concert with the rhomboids to stabilize the shoulder blades and thus preventing "winging" of the scapula in this pose.
Slowing the movement as one approaches the endpoint of the pose also sets up a cadence or rhythm, especially when working with a Vinyasa Flow based practice. It can be applied to any pose and also to inhalation and exhalation, thus smoothing the breath. It also aids to protect the joints, which have smooth curved surfaces that adapt best to gradual transitions during movement.
-Ray Long 
After working with this,  notice if along with improving  Chaturanga Dandasana you find improvements in other asana as well.
The Bandha books are fantastic and full of useful information, check them out!
The